Land Travel Options to Bethlehem
Some groups charter a bus, others hire a car and driver, some take a taxi and others take the train. What do you need to know to travel safely and at a good rate from the airport in Tel Aviv to Bethlehem?
Article: If you are traveling to the Holy Land, then you will likely want to visit the birthplace of Jesus located at the Church of Nativity in Bethlehem. But, what's the best way to Bethlehem from the airport in Tel Aviv. That will depend on how you booked your trip, if you are traveling with a group or alone, or if you have someone meeting you at the airport. Below you will find a few common options land travel to Bethlehem.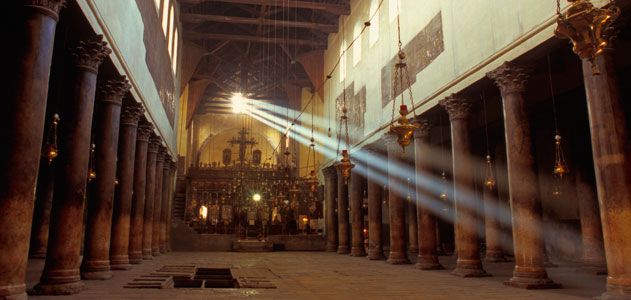 If you have arranged your trip with the aid of a tour company such as Aeolus Tours, the tour company will arrange for your ground transportation from the airport to your hotel and beyond. Often this is a Charter Bus with air-conditioning and Wi-Fi access. This is often the most comfortable ride available since you sit up high and see over other vehicles. Busses also offer reclining seats in case you need to nap. Prices range from 2,100 to 3,000 INS per trip, or less if you hire the bus for your entire stay in Israel and Palestine.

A private car or van can also be arranged by a tour company or you can hire one yourself. The advantage with a car or van, it is easier to get park and does not cost as much as a charter bus. Prices range from 700 to 1,000 NIS, depending on the kind of vehicle, per trip, less if you hire the vehicle and driver for your entire stay in Israel and Palestine.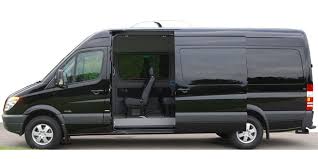 Catching a cab outside the arrival area at the airport is the easiest ground transportation to arrange and should cost you between 300 and 400 NIS or New Israeli Scheckel. Make sure to get NIS currency inside the airport. There are multiple ATMs as well as a money changing station in the arrival area. Check the exchange rate on line. Also, do not get in the cab till you reach a price for the ride. Check to see if the cab can go into Bethlehem or just to the checkpoint. If they cannot go in, you can catch another cab for 20-30 NIS that will take you to your hotel or Church of the Nativity. You may also want to share a taxi with someone to lower the cost per person.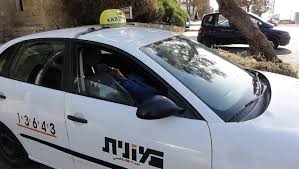 The rail system in Israel is good and there is a station in Terminal 3 at the airport. The ticket should cost your 15 to 20 NIS per person. The train cars are air-conditioned and offer comfortable seating, but the seats do not recline. From the airport station, take the train to the Jerusalem-Malha station which makes the trip every hour or so. The trip will take about 90 minutes. Once you arrive at the Jerusalem, you can catch a cab to Bethlehem for a 30-40 NIS. Again, make sure you set the price for the ride before you get in the cab.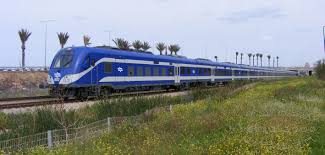 There is no direct bus from Tel Aviv to Bethlehem but you can go from Tel Aviv to Jerusalem then transfer to the bus to Bethlehem. From Tel Aviv, take the 405 bus from the central bus station or the 480 from the terminal next to Tel Aviv Savidor Merkaz (Central) railway station to Jerusalem. Both depart every 10-15 minutes and will take you to the Jerusalem central bus station. Once in Jerusalem, it's a short cab ride to Bethlehem which should cost between 30-50 NIS. Note that public transport in Israel doesn't run from late afternoon on Fridays until after dark on Saturdays.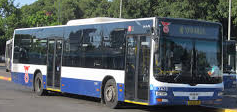 Some signs are in Hebrew, Arabic and English but most are not. Many people speak English and are willing to give you directions. It you are used to using your mobile phone for maps and directions, contact your carrier for international rate plans. You can down load maps and information via wi-fi and refer to them "off line" if you know how.