Uncommon tours in the Holy Land
But what about the lesser known holy sites, the unique, special places that offer a more quite encounter with the holy? Below are three place you may want to ask your tour guide or company to visit on your next trip to the Holy Land.
St. George's Monastery in the Valley of the Shadow of Death – A cliff-hanging complex carved into a sheer rock wall in the Judaean Desert, overlooking an unexpectedly lush garden with olive and cypress trees, is one of the most striking sights of the Holy Land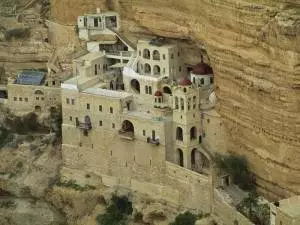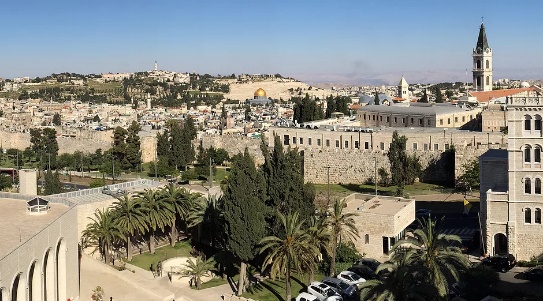 The Roof Top of Institute Norte Dame of Jerusalem Center – A towering French cathedral and guest house located across from the Old City's New Gate built in the 1880's in order to increase the flow of pilgrims to Jerusalem.
The Dead Sea from the top of the cliffs and dinner with a Bedouin family – Ride in 4-wheel drive vehicles across the desert wilderness to the edge of the cliffs overlooking the dead sea for a spectacular view. The have dinner with a Bedouin family in a tent while entertained by traditional music.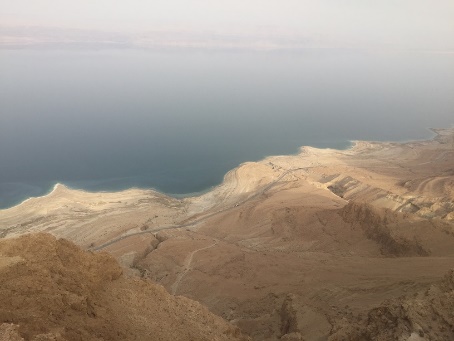 Of course, these are only a few of the many unique experience offered by Aeolus Tours. We can create a unique travel plan for you, your family or our group that will include these exclusive sites and more. Contact us today.